Sunburst Alley
These guitars have been responsible for some of the best rock and roll ever recorded, and this book pays them tribute. 'Pharaoh of the Flame' Vic DaPra, a collector for over 25 years, has put together 80 full-color pages showing over 200 of the finest Gibson Les Paul Sunburst guitars there are. Features beautiful photography and captions on each of the instruments.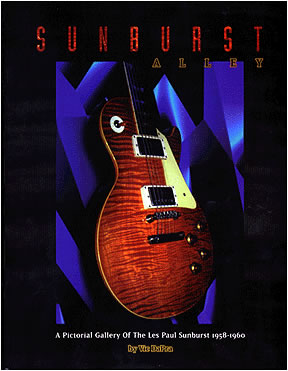 Get your copy TODAY - Click below to buy!!
Check out Vic's other book The Gibson 'Burst: 1958-1960 (Guitar) HERE!